Company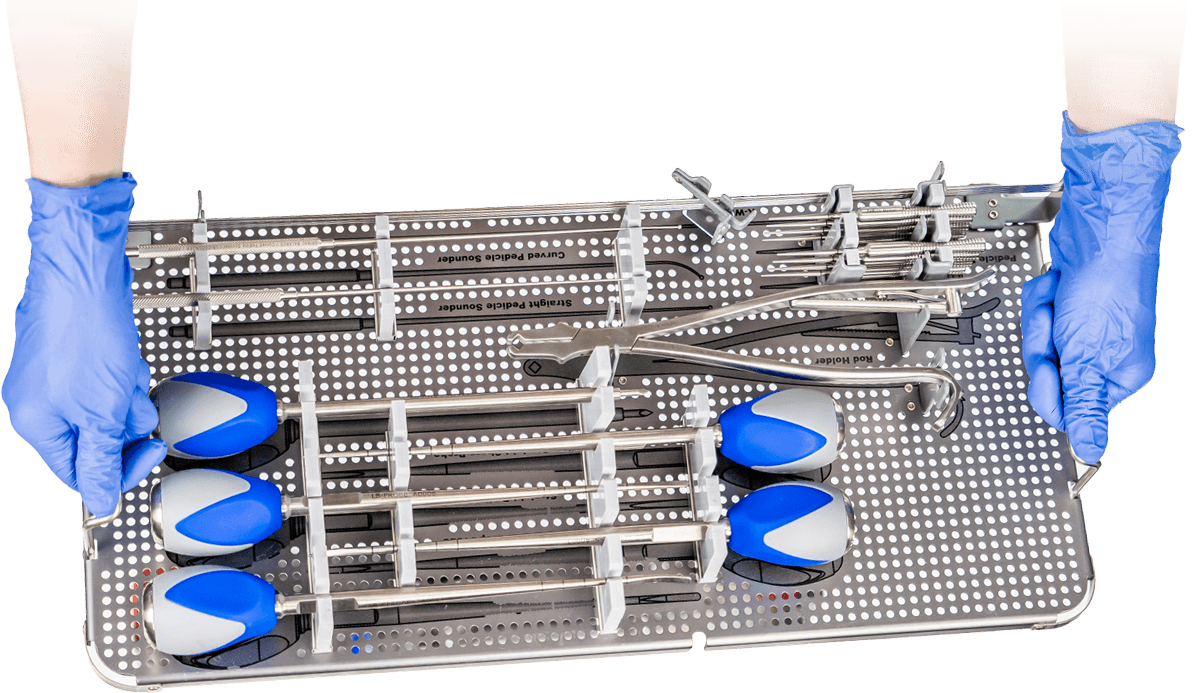 Confelicity Spine designs and develops pioneering technologies in the field of spinal care. To achieve this, our team of surgeons and engineers work in synergy to design holistic products that provide turnkey solutions to existing problems in healthcare. One of our main innovations lie in the fact that our implants carry a proprietary implant guard, NT², which has been clinically proven to protect the implants intraoperatively, and thus reducing contamination from users and the surfaces in the sterile field.
Mission
To advance patient-care by improving surgical experiences and outcomes while reducing health care costs."
Code of Ethics
We are committed to maintaining long-term, productive business relationships with every one of our customers. We view each interaction we have with healthcare professionals, patients, and hospitals as an opportunity to demonstrate our integrity. We will not engage in any unethical or illegal conduct as we conduct Company business. We do not disparage or make untrue statements about our competitors' products or services. Instead, we stress the advantages that we offer and only make accurate and fair comparisons between our offerings and those of our competitors.
Tousaint Tracy Young
CEO of Confelicity Spine
Tousaint has been committed to bringing cost-conscious, clinically relevant solutions to the world of Orthopedic and Spine Medicine for nearly 30 years. During this time, Tousaint has developed and cultivated lifelong relationships with surgeons/universities/hospital administrators worldwide this very moment.
Confelicity Spine and its team of industry leaders have begun to create an ecosystem of first-in-class implants and instrumentation that offers real-time clinical benefits for the treatment of spinal diseases. One of Tousaint's mentors, Dr. Hanjorg Wyss once said medicine succeeds when we can combine the best of academics with the business community. Confelicity isn't just our name…it is our purpose.

Andrew Young
President
Dedicated to serving the greater good, Andrew is focused on strategically moving the company forward and meeting medical community needs.
Rick Kiehle
Vice President Marketing and IT
Rick brings decades of experience working with Fortune 500 companies reengineering business processes and knowledge support systems. His creativity in branding, packaging, and digital marketing supports our strategic marketing.